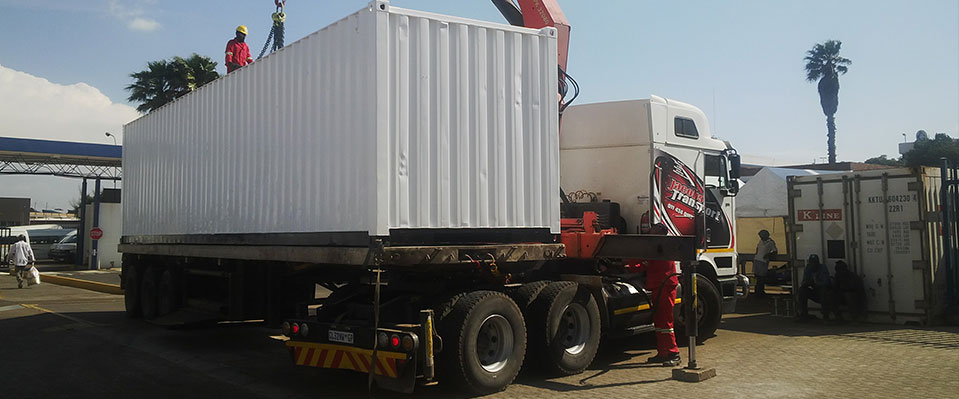 TELL: 011-076-7472
MOB : 071-979-1259
COPY Email:

sale@accontainersa.net
Welcome to AC Containers
AC Containers offer containers for instant secure solution to your storage and accommodation units.
We pride ourselves in our ability to reach and maintain the highest level of service and manufacturing requirements both locally and internationally.
We convert containers to suit your needs and specifications. Anything can be containerized.
We have a dedicated team of individuals who strive to provide excellent service and knowledgeable advice to all our clients. We are ale to answer any and all questions a client might have in regards to their container requirements.
We are a committed and dedicated team that will exceed our customer's expectations. You will always experience efficient, reliable, and prompt service.
6m Laundry Container PRICE WITH VAT R65,500
6m Turnstile Container PRICE WITH VAT R55,000
10ft Storage
10ft Storage
Sometimes less is more. Our smallest size unit, the 10ft portable storage container is easy to fit into tight spaces.
20ft Storage

Our 20ft shipping container is the industry standard storage container and our most popular portable storage option.
40ft Storage
Another common size and the leader in oversized portable storage containers. Choose between standard 40's and High Cubes!
45ft Storage
45ft Storage
Need overhead shelving in your storage container? If you have the room, 45′ storage containers are your best bet.
48ft Storage
48ft Storage
A rare but solid option for portable storage. Commonly used for domestic transport but has the strength of a storage container.
53ft Storage
53ft Storage
When standard sizes aren't enough, the 53′ footer is your solution. Gain 13′ in length and 6″ in width with the mammoth of storage containers.
Speciality Storage

Double cargo doors, duo-con, quad-con, storage and office combo containers, we have what you need.
Modified Storage
A 40ft shipping container | storage container is considered a standard size container. Standard shipping containers | storage containers are 8ft 6″ high on the exterior. 40ft shipping containers | storage containers are perfect for commercial, industrial and rural storage applications.
40ft storage containers are very popular and are the most abundant size throughout the world. The container is comprised of 14-gauge corrugated steel panels throughout. It has lockable double doors on one end. It is equipped with 1-1/8″ inch thick marine plywood flooring on the interior.
Secure & Watertight
Additional Storage at Your Location
Ground Level Access
New Production Containers Available
All Steel Construction
Portable – Move as Needed
Temporary or Permanent Storage
Manufactured to ISO Specifications

Typical Dimensions
Exterior Interior Door Opening
Length Width Height Length Width Height Width Height
40′ Standard Dry Container 40′ 8′ 8'6″ 39′ 5″ 7'8″ 7′ 9 7/8″ 7'8″ 7'5″
Typical Weights / Capacity
Cubic Capacity Tare Weight Max Gross Max Payload
40′ Standard Dry Container 2,350 cu. ft. 8,000 67,200 59,200

Need a custom solution? That's our specialty! We'll customize any storage container to suit your unique requirements.